A driving school is a profitable business, especially in urban cities. Why? It's easy to see people wanting to learn how to drive and earn their driver's licenses. Before they hit the road, they must know the basics of driving. That's where launching a driving school business becomes relevant.
For this reason, the driving business will never run out of clients. These prospective drivers are looking to undergo driving orientation, get driving courses, and take driving exams. The ultimate goal is to earn their driver's license to be able to hit the road. Hence, offer what these aspiring drivers need.
However, you must not stay complacent and wait for clients to check your website or visit your driving school. The best course of action is to market your business and promote the services you offer. That's where digital marketing comes into the picture.
That said, here's how to promote your driving school business:
1. Update your website and build your brand
When marketing your driving school, your website is the first place to start. Yes, it's a must that you have a business website for your driving school. It is where you'll promote your services, whether offering online driving courses, providing a driver learner's permit test online, specializing in driving simulation, or doing in-ground training.
However, update your website as it is also where you'll boost your business brand. And when it comes to branding, consistency is the key. Also, ensure the overall aesthetics and functionality of your website.
2. Claim business listings for local SEO
It's not enough that you have a website for your driving business. Apparently, the internet has become saturated with other driving schools, all wanting to stand out and get ahead of the competition. As a business, you want to take the top spot in the search engine results pages (SERP) to boost your online visibility. That's where search engine optimization (SEO) comes into the picture.
SEO entails optimizing your website, producing relevant content, and building backlinks. However, make sure to focus on local SEO. The idea is for your potential local clients to find your driving school online. The best approach is to claim business listings and start by including your driving business in Google My Business.
3. Create PPC ads for your driving business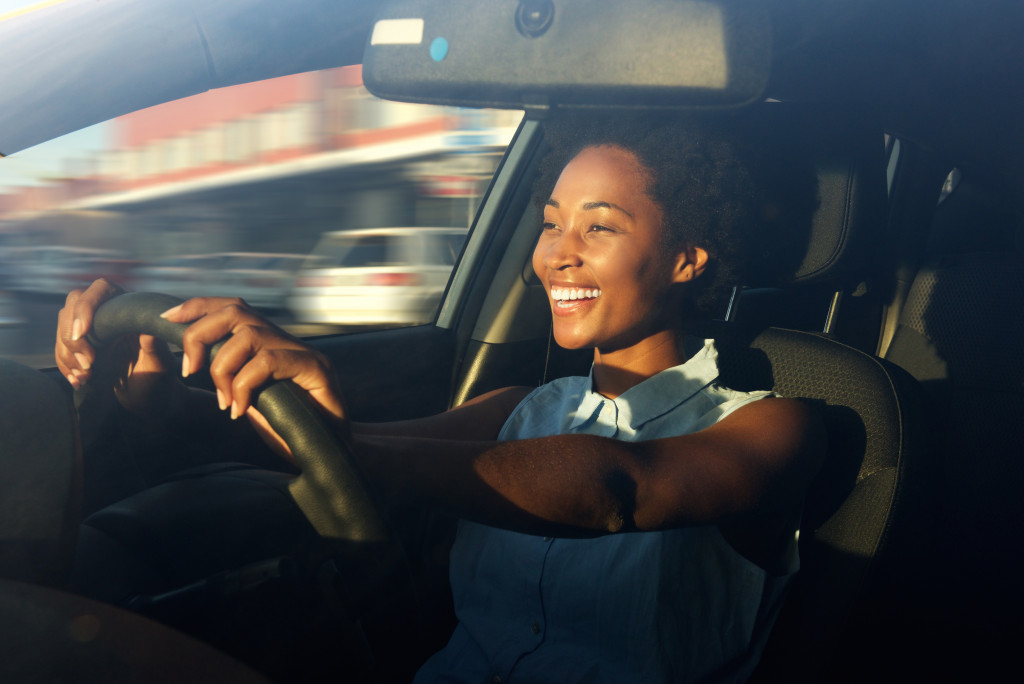 Another effective digital marketing strategy is implementing a pay-per-click (PPC) advertising campaign. PPC has the same objectives as SEO: increasing online visibility and website traffic. As such, this campaign allows you to advertise your driving ads on the Google search engine.
PPC entails creating ads and displaying them on SERP. However, what makes it different from SEO is that you must pay for successful clicks. But these clicks can lead interested students to your driving school website. Ultimately, these can generate leads and convert these leads into actual clients.
4. Take advantage of social media
In this digital era, we can no longer deny the power of social media. Social media channels such as Facebook, Twitter, Instagram, LinkedIn, YouTube, and TikTok allow personal interactions and business transactions. Yes, you can also leverage social media to promote your driving business. That's where social media marketing comes into the picture.
There are several ways to market your driving business on social media. For one, you can use Facebook advertising and target your ads to prospective clients. You can also post and share valuable and relevant content to encourage client engagement. The same is true for posting promotional video clips on YouTube and TikTok.
5. Harness the power of email marketing
Email marketing has long been effective as a marketing tool in business. Not only do people use emails for communicating with business stakeholders, but they also utilize these for promoting their business. And email marketing applies to driving school businesses as well.
For one, you can carry out research to have a list of prospects. Once you have qualified leads, send them promotional emails informing them about the driving school services you offer. Also, you can send your old clients promotional emails as well. Ask them to make referrals in exchange for special discounts and offers.
At this point, you now know how to promote your driving school business. Be sure to consider the digital marketing strategies recommended above, from updating your website to harnessing the power of email marketing.
With a conscious effort and deliberate action, you'll be able to get more and more clients to avail of the services of your driving school. Ultimately, you can boost your driving business profitability while helping clients hit the road.