The logistics industry is responsible for the efficient and effective transportation of goods from one place to another. This can include everything from moving items within a warehouse to transporting goods across the country. The logistics industry is critical to keeping businesses running, enabling them to quickly and easily get the products they need to customers.
The industry is worth well over a trillion dollars. It's segmented into various industries such as trucking, maritime, aviation, and rail. However, there is also an emerging industry known as last-mile delivery.
Last Mile Delivery
Last mile delivery is the process of delivering goods to customers' doorsteps, and it's a vital part of the logistics industry. This type of delivery is often used for items that are too large or heavy to be delivered by traditional means, such as parcel delivery.
Last-mile delivery can be challenging because of the many variables, such as traffic, weather, and customer locations. But with the right technology, last-mile delivery can be made more efficient and cost-effective.
If you're thinking of starting a last-mile delivery business, there are a few things you need to keep in mind. Here are the four essentials of starting a last-mile delivery business:
Invest in Technology
The first thing you need to do is invest in the right technology. Here is some essential tech you should invest on:
GPS
Your fleet is going to need GPS to help with navigation. This will ensure that your drivers can find the shortest and most efficient routes to their destinations.
An Automated Routing System
An automated routing system is essential for any last-mile delivery business. This type of system can help you plan and optimize your routes, as well as track your vehicles in real time.
A Customer Relationship Management System
A CRM system will help you manage your customer relationships. This system can store customer contact information, order history, and delivery preferences.
These technologies will ensure that your business runs smoothly. Additionally, they should be able to reduce overall costs and improve customer satisfaction.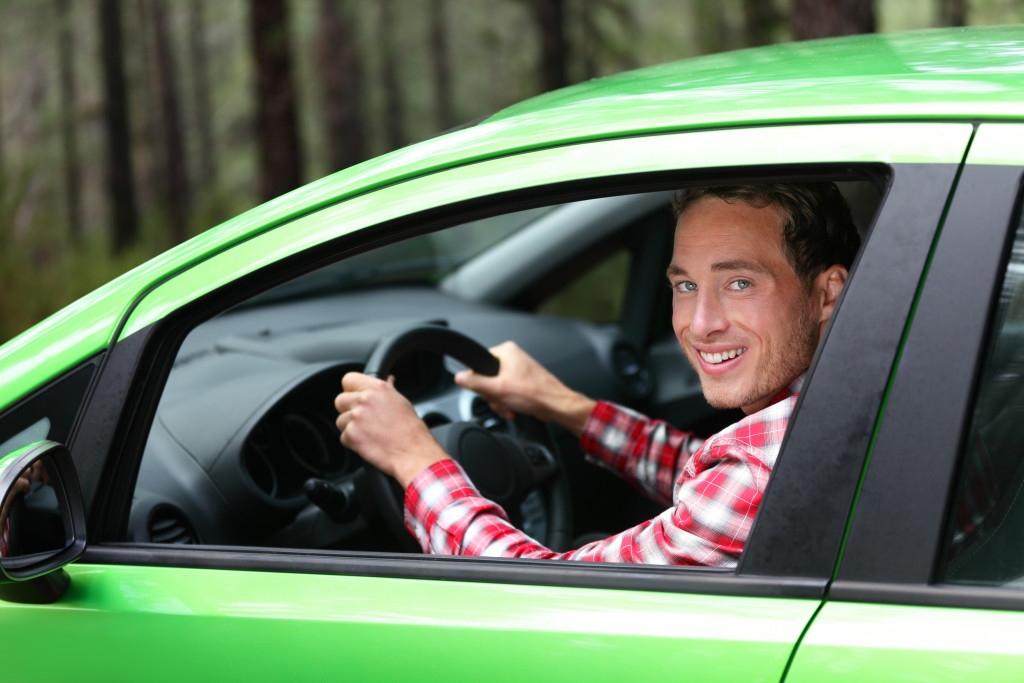 Hire the Right Drivers
The next thing you'll need is drivers. There are various things you need from a driver.
The first thing you need is a commercial driver's license. Drivers transporting goods will need to have a valid CDL.
Next, you'll want to look for drivers with clean driving records. A clean record will ensure that your drivers are less likely to get into accidents.
Finally, you'll want to find drivers who are customer service-oriented. This is important because your drivers will be the face of your business. They should be friendly and professional at all times.
Having the right drivers is essential to the success of your business. Thankfully, there are practical and cheap ways you can hire them. The best way is by getting someone you know and enrolling them in a driving program. A basic driver improvement class can cover all the topics your drivers need to know. These things include defensive driving, map reading, and truck safety.
You can also find drivers through online job boards such as Indeed or Craigslist. Just make sure to screen them carefully before hiring.
Build a Website
Another essential for your business is a website. Your website is how your customers will find you and place orders.
Make sure that your website is user-friendly and easy to navigate. Additionally, it should be mobile-friendly, as more and more people are using their smartphones to browse the internet.
Your website should also have a built-in payment system. It will make it easy for customers to pay for their orders.
Finally, your website should have a tracking system so customers can track their order's progress. This will help build trust between you and your customers.
Creating a professional website doesn't have to be expensive. You can use various platforms to create a website, such as WordPress or Squarespace.
Get the Right Insurance
Last but not least, you'll need to get insurance for your business. It's important because it will protect you from liability in an accident.
There are various types of insurance you can get for your business. The type of insurance you'll need will depend on the size and scope of your business.
Some of the most common types of insurance for last-mile delivery businesses are commercial auto insurance, workers' compensation insurance, and general liability insurance.
Make sure to shop around and compare rates before choosing an insurance policy.
These are the four essentials of starting a last-mile delivery business. Keep these things in mind, and you'll be on your way to success and becoming an industry leader in last-mile deliveries.