The signs are there. The construction industry will achieve a compound annual growth rate of 4.9% by 2023. By then, the market value will reach $1.8 trillion, according to Business Wire.
All market segments will also flourish. Commercial construction, for example, will grow by 6.8% by the end of the forecast period. Whether you're a contractor or builder, the big question for you is: Are you ready for the industry boom?
Seeking Workers
Unlike manufacturing, construction still relies heavily on workers. These include machine operators, building planners, project managers, and laborers.
Now is the right time to work with construction temp agencies to meet your work demand and fill in gaps during complex projects and peak seasons. This is because the industry sorely lacks workers. In 2019, over 430,000 construction jobs remained vacant. According to Forbes, the reasons vary:
Thousands of those forced out of work during the Great Recession never returned.
Potential employees view the industry as difficult, risky, and dirty.
Millennials choose transportation and retail jobs over construction.
Many young adults prefer to go to college and earn a degree. (It also helps that they can apply for student loans.)
By working with temp agencies, you can avoid working with different subcontractors that will make managing people more difficult. These companies can also vouch for the employees they recommend through processes like background checks. They can also match your needs to the qualifications, expertise, and education of their applicants.
Reducing Construction Costs
Another concern for construction industry players is cost. The 2019 fourth-quarter data from Turner's Building Cost Index showed that commercial construction spending went up by 1.29% compared to the last three months.
At least two factors drive higher construction costs:
The lack of talent forces businesses to pay higher wages to subcontractors. It also delays project completion, which means you spend more money on salaries. Some clients even force you to pay penalties (depending on the contract) for being behind schedule.
The trade war between China and the United States can affect the cost of materials. America is China's one of the largest importers of steel. In 2019, tariffs for Chinese imports reached 25%. Fortunately, both countries have agreed on new trade deals. It can bring levies down, which will make materials more affordable and accessible.
Getting Working Capital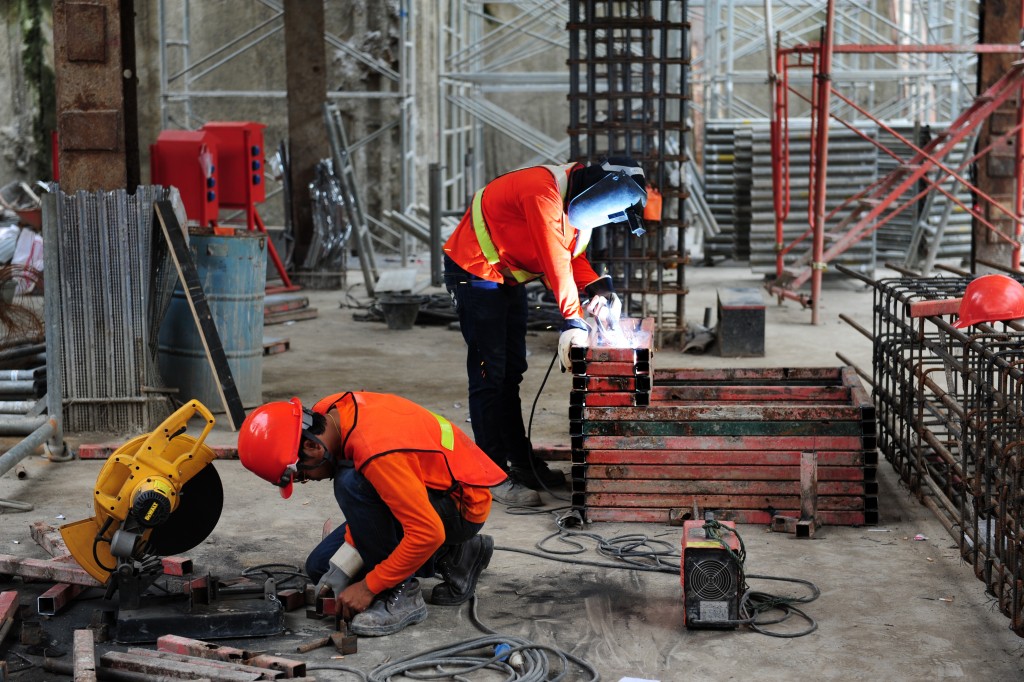 To manage labor shortage and costs, experts recommend that the industry embrace technology and innovation fully. Today, you'll come across excellent programs that can help you in these areas:
Project management
Construction planning
Documentation
Incident reporting
Portfolio management
Customer service
Finance management
Some of these tools are cloud-based, which means you can access them anytime, anywhere. They are also easier to integrate into existing platforms and include features for collaboration.
You can also find better-designed equipment that is safer, easier to use, and more comfortable to control. The downside is, these cost more money.
If cash flow is still tight, you can consider these ideas:
Rent the equipment. This strategy also allows you to use the newest machines without spending on their acquisition and maintenance.
Choose subscription-based programs so that you can cancel them anytime.
Apply for loans. Small Business Administration financing programs can offer you low-interest rates with favorable payment terms.
The construction industry doesn't lack challenges, but not overcoming them today can lead to missed opportunities. The solutions are out there to help you ride its growth in the next few years.