The pandemic has affected millions, including people and different businesses. Several business entities, whether big or small, have experienced losses. Some of them even have to shut down completely. Despite the situation, you can still look at its positive side. You can still start a business during this time.
With that in mind, opening a convenience store can still be a good idea. However, you have to plan it very well. You have to make sure that your resources are enough and that you have ample knowledge about starting a business. Also, it is best to see all the potential risks in it.
In this case, this article can give you a hint on how you should move. A business requires concrete plans to make it succeed. That includes your store type, marketing plans, budget, funding,  and permits.
Starting a Business
Starting a business requires a lot of work, time, and money. It might not always go as you wish. As a business owner, you need to learn how to adapt to changing situations. Otherwise, your business will fail.
All the details relative to your business must be clear in your mind. There is no room for blurry or unsure concepts. It would be best if you had concrete strategies to make your business grow. Proper assessment of every detail is necessary.
You also don't have to work on it alone. Working with a team can increase your chances of becoming successful. Your choice of business is the first to determine how it will go. It is best to choose something that is in demand.
In this article, you can find out about starting up a convenience store. You will find out how to make it stand even if there is a COVID-19 pandemic.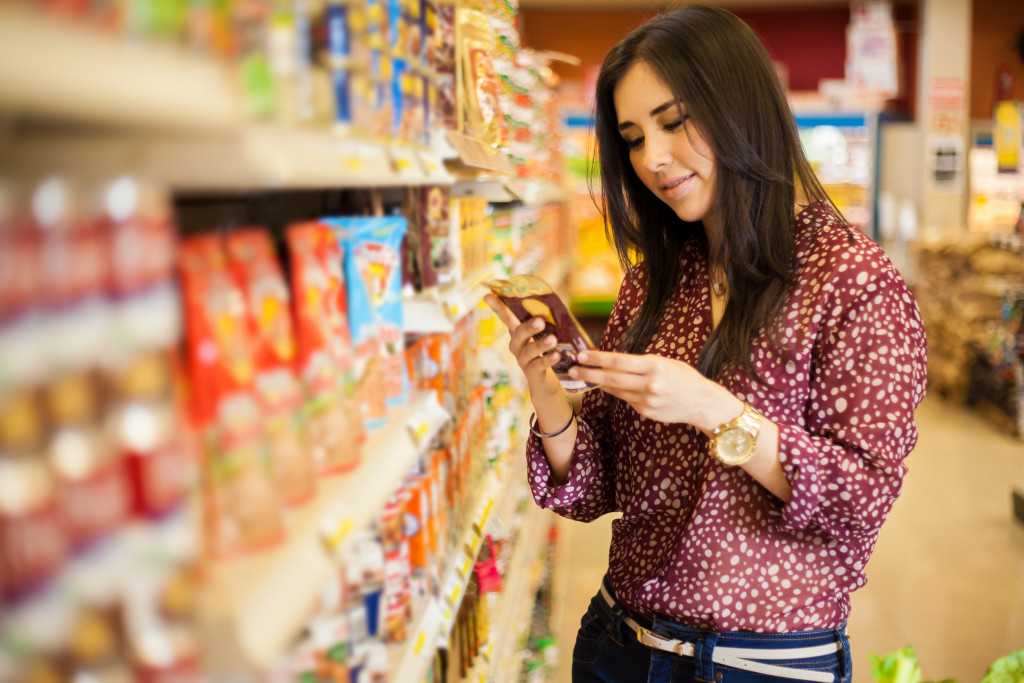 Opening a Convenience Store
During this time of the pandemic, it's going to be tough starting up a business. Securing the requirements will not be easy as well. You also have to follow safety protocols. Taking a step is a big challenge.
But if you believe that you can make it through, this is the right time to do so. This pandemic has been a global focus. But with proper adaptation, a business can survive. You only need to secure all the essentials, such as the following:
From the name itself, your business has to provide convenience to your customers. Your store should offer competitive retail products. Always ensure that your store has enough stocks.
Moreover, you need to find an excellent location. It is best to find a place accessible to many people. It can be in an area near a terminal, a mall, or a fast-food chain.
You also have to know your target market. It is best to sell popular and highly-needed products. It will increase your chances of getting high profit from your store.
Another thing you need to secure is fast and friendly service. This way, customers will keep coming back. Everyone wants to have a good shopping experience.
You also have to ensure your store's security. It is best to negotiate with trusted providers of security products, such as Banner Solutions. Nobody is sure what can happen. Safety is a priority.
Lastly, this pandemic requires safety protocols. It would help if you did the same for your store. Don't let it become a source of increase in COVID-19 cases. It is another safety-related concern that you shouldn't miss.
Even a mini convenience store can give you a profit. But you have to know that return on investments is not instant. It is best to prepare backup plans to keep the business going.
The pandemic can cause drastic changes. You have to prepare for it beforehand. This way, you can prevent your business from becoming a failure. Adaptation is a critical set point.
In this case, unstable enterprises can be in a tougher situation in getting a grip. But if the owner knows how to adapt, it can withstand unexpected events like COVID-19. Your business needs your devotion up to this extent.
Conclusion
No business will grow by itself. It grows through hard work and excellent strategies. Moreover, a steady cash flow doesn't mean you are at the finish line. The venture only starts there.
Your business growth will be your next target after having a steady profit and customers. You need to expect that new customers will come. It also means new demands. For this reason, it is best to expand what your business can provide. The business should not be stagnant, so the idea of expansion must also be a part of your game plan. Remember that you are not alone in this industry and that it is best to help it evolve.