Starting an online store can be a great way to make money, but it's not as simple as setting up a website and waiting for the customers to come flooding in. There are several steps you need to take to set yourself up for success. This blog post will give you an overview of what you need to do to set up your online store.
Choose the Right Platform
The first step in setting up your online store is to choose the right platform. Several different e-commerce platforms are available, each with its advantages and disadvantages. You'll need to decide which platform is best suited to your needs. Here are a few things to consider when choosing an e-commerce platform:
Ease of Use: The platform you choose should be easy to use, both for you and for your customers. It should be intuitive and user-friendly.
Scalability: As your business grows, you'll need a platform that can scale with you. Make sure the platform you choose can accommodate your future growth.
Cost: The cost of the platform is an important consideration, especially if you're just starting out. Choose a platform that fits within your budget.
There are many different e-commerce platforms available, so take your time to find the one that's right for you.
Set Up Your Domain and Hosting
Once you've chosen an e-commerce platform, you'll need to set up your domain and hosting. Your domain is your website's address on the internet, and hosting is where your website's files are stored. Many e-commerce platforms offer domain and hosting services, so you can usually set everything up in one place. If you're using a different platform, you'll need to purchase your domain and set up your hosting separately.
You can purchase a domain from a domain registrar such as GoDaddy or Namecheap. Once you've purchased your domain, you'll need to set up your hosting. Many web hosting companies offer e-commerce hosting plans that are specifically designed for online stores.
Choose a Payment Processor
It's important to choose a payment processor that's compatible with your e-commerce platform. Otherwise, you won't be able to accept payments from your customers. Many different payment processors are available, so take some time to research your options and choose the one that's right for you.
Some e-commerce platforms have their own built-in payment processing, so you won't need to set up a separate account. However, you may have to pay transaction fees to the e-commerce platform. So, if you're selling a lot of products, it may be cheaper to set up your own payment processing account.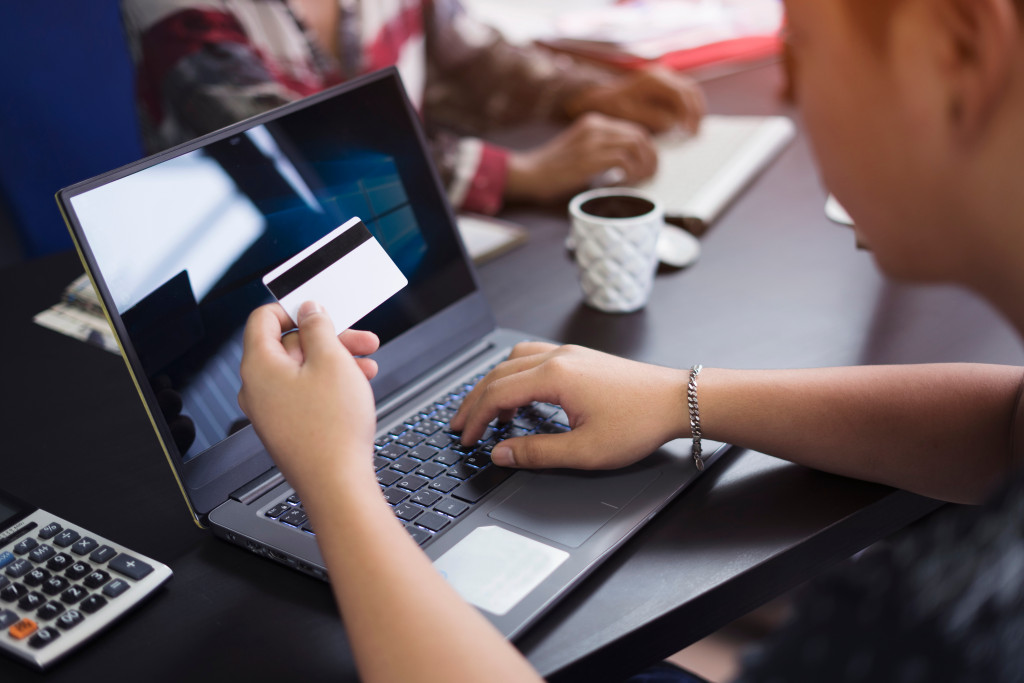 Get the Online Business Registered
If you're going to be selling products or services online, you'll need to get e-commerce business registration done. This will vary depending on your country and state, but you'll typically need to register your business with the government and get a business license.
Check with your local government to find out what's required for e-commerce business registration in your area. You may also need to obtain a sales tax permit if you're going to be collecting sales tax from your customers. So hire a good accountant to help you out with this.
Create Your Online Store
Now it's time to create your online store! If you're using an e-commerce platform, you'll need to follow the instructions for setting up your store on the platform. This usually involves choosing a template, adding your products and services, setting up your payment processor, and configuring your shipping options.
If you're not using an e-commerce platform, you'll need to build your store from scratch. This will require some web development skills. You can either hire a web developer to build your store for you or use a website builder such as WordPress to create it yourself.
You can also create a chatbot, which is a valuable tool for managing your business efficiently. If you have an online store, a chatbot can act as a professional shopping assistant, helping customers find the products they need and answering their questions. Similarly, a chatbot can welcome visitors to your website and promote your services if you have a SaaS company. For an example, you can check out Tiledesk, a
free AI chatbot
platform with templates for various purposes that makes chatbot creation quick and easy.
Promote Your Store
Once your store is up and running, it's time to start promoting it. There are many different ways to promote your stores, such as through search engine optimization (SEO), social media marketing, and email marketing.
Start by creating a marketing plan. Decide which marketing channels you will use and what kind of content you'll create for each channel. Then start creating and sharing your content.
Make sure to track your results to see which marketing activities generate the most traffic and sales for your store.
These are just a few tips to help you set up your online store. Following these tips will help ensure that your store is set up correctly and that you're able to start promoting and selling your products and services as quickly as possible. So what are you waiting for? Get started today!