Upon hearing the term "mobile business," you may likely think of street sellers, food trucks, and ice cream trucks. Although these associations are correct, mobile businesses have become an increasingly popular segment that offers everyday products and services in a unique yet convenient fashion.
Not all business owners are comfortable in managing a traditional business service. They want to explore other opportunities by getting more potential customers with lower overhead costs. Whatever the reasons are, the explosion of mobile services provides different possibilities that will help you develop a huge customer following by going from one place to another.
Like other forms of business models, running a mobile business also comes with challenges. But a mobile business can turn into a great entrepreneurial opportunity by making the right investments in money, time, and effort.
If you plan to run a business on wheels, you may find this article helpful as we discuss the cost and benefits of having a mobile business. Keep reading to know the charms of running this type of business and if it is the right one for you.
Why go mobile?
Mobile business owners have different reasons for going mobile. One of the main reasons is that most of them cannot imagine investing in a physical space in an average location. A great advantage of running a mobile business is that you can minimize the overhead cost of running a business. From rental fees, water and electricity bills, fixtures, to furniture, these are some expenses involved when starting a traditional business.
Meanwhile, a mobile business offers the flexibility of running a business. It is a great way to keep the overhead expenses lower while exploring other potential customers in different locations. Not only that, but customers can also save money because you don't have to place a bigger markup for your products or service.
This also applies to owners who have huge trailers and toy haulers stuck in their garage. Instead of posting "toy hauler for sale" and selling them at a lower price, why not use the vehicle for something more profitable? Running a mobile business offers more control to find customers wherever you want without paying any monthly rent.
The flexibility of owning a mobile business also permits those with full-time jobs to follow their entrepreneurial dreams without disruption in their work schedule. Instead of working on traditional work hours, it is up to the owner how they want to operate and market themselves.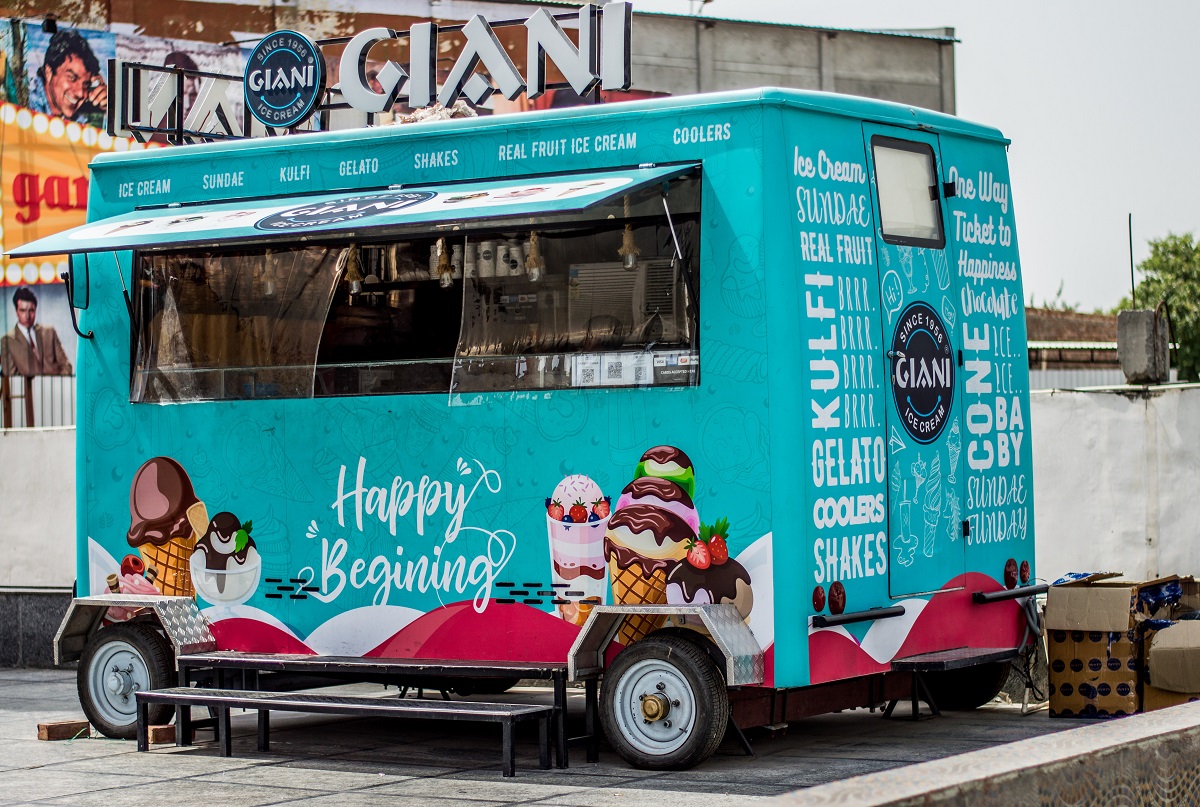 Financing a mobile business
The amount required to start and operate a mobile business may vary since it is up to the owner how much they want to invest in the business. More often, the shop vehicle is usually the most costly expense. The average price for a trailer can start at $8,000, while others are willing to go as far as $100,000 to build a truck and add amenities. But you may find yourself lucky if you own an old trailer at home or you find a cheaper model at a bargain.
Another big expense for mobile businesses is the customization of the shop. Customization ranges from the very basic to the most elaborate. An owner can start by installing basic fixtures, such as shelves, hardwood floors, and stainless-steel appliances.
Owners have a variety of investment options to get started in a mobile business. These include applying for a private loan, taking out personal savings, or selling off equity. But if you don't have access to these resources, crowdfunding is a great option. You can encourage people to support and invest in your business depending on their desired amount. Another benefit of crowdfunding is you get business advice from investors and free word-of-mouth marketing promotion.
Rolling out
A traditional brick-and-mortar shop also comes with its advantages that a mobile business doesn't have, so you need to decide if it is the right venture for you. You may have plenty of questions along the way, especially if you are just starting. These include things that you never thought about, such as, 'Where am I going to park? Where can I get my electricity source? What about the security of my business?'
Believe it or not, a starting mobile business comes with legal obligations. It is not just about getting a trailer and a couple of chairs, and you're good to go. You have to spend considerable time thinking about permits, business codes, and city regulations. You also need to research your target market and hunt down potential customers to ensure sales in your target parking places.
Before starting a mobile business, make sure that you have researched and considered all your options. There are plenty of mobile business opportunities out there; you just need to be creative and keep your eyes open to find your inspiration.