Food never goes out of style. For as long as society exists, so does the need for food. But, modern trends make it a challenge for any restaurant owner to keep abreast with changes. They have to find ways to stay relevant for a large customer base to notice them.
Technology and understanding customer behavior is an excellent combination for marketing. A restaurant owner must learn the right balance of these two elements. Here are some noteworthy ideas that cover both bases.
Be Instagram-worthy
Food porn. Ambiance. Hashtags. These three terms are familiar in the Instagram world. If you want your restaurant to get noticed by people, you may bank on these things.
Presenting irresistible pictures of your food will make people take a second glance. But you need to make sure that you aim for consistency. What you post as an owner should be the same as what they post as clients. Do not fall for the "expectation vs. reality" trap.
But, photos of a restaurant do not end with what is on the plate. People are now craving for an overall experience. One way to do this is to wow them with your ambiance. Make almost every corner worthy of a snapshot on Instagram. Do you want a rustic vibe? An efficient wood laser cutting machine could help you create custom wooden signage. You can put these up in strategic corners of your restaurant. Your customers would have a treat taking a pose and posting them for everybody to see.
Witty and unique hashtags also catch the attention of people. Think of hashtags where you could incorporate the name of your dishes. Then, your customers can follow suit when they post a picture of their orders. People who have not been to your store could get curious—enough for them to try the food for themselves.
Partner up with Online Delivery Services
People nowadays want one thing- convenience. In a digital world where one can get anything with only a few clicks, food is no exception. Online delivery has become a strong trend in the food industry. If you want a wider reach, find a delivery app that you could go in partnership with. There is a strong possibility that you can even get first-time customers here. They might discover you based on location or the type of food that you offer.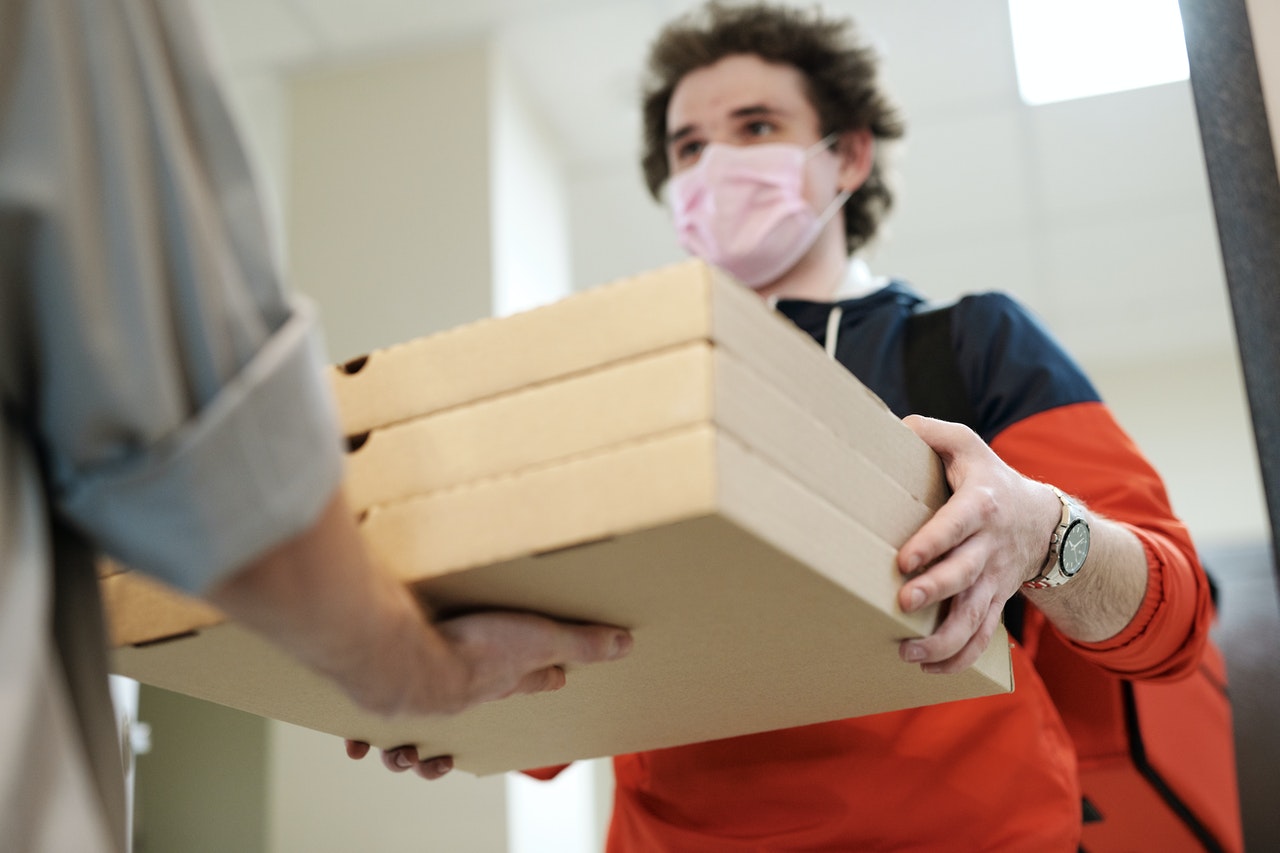 Tap on the Competitive Side of Customers
Human nature craves recognition and the feeling of winning over something. You can use this to your advantage to promote your restaurant.
Host on-site contests or challenges. A famous example would be challenging patrons to finish a large serving of a dish or a spicy offering on your menu. To add motivation, you could set up a wall of fame for successful contenders. They may also get the meal for free if they succeed. This kind of challenge works well with people. They even go back and try when they fail the first time. They may also recruit others whom they think can fulfill the dare.
Online contests are also a trend at present. These are raffle draws where people could win when they follow your page, share a post, or tag their friends. These contests are effective in a way that more people become more aware of your business.
Go on Wheels with a Food Truck
Location plays a vital factor in who goes inside your restaurant doors. Most people would choose something nearby where they can eat. Do not let distance hinder you from serving a bigger population of people. If they could not come for your food, bring your food to them.
Food trucks may sound like big investments. You must think it through before jumping in the decision to have one. Yet, when you execute it well, you get the chance to promote your food to a wider customer base. When they love what you serve, they can even try going to your original location. They can also recommend your food to those whom they know are near to you.
Having a food truck also strengthens your entrepreneurial skills. You will find yourself stretching your abilities to an unfamiliar space.
These marketing tips are only some means to get people to come through your restaurant doors. What will keep them inside are excellent service, high-quality food, and reasonable prices. Thus, you must make sure not to let any marketing strategies go to waste. Be consistent with what you have to offer and see your patronage grow.