If business owners and managers are being honest, it's not always easy to attract top talent. Experts even say there might be a labor shortage. While it's certainly difficult for people to find jobs, the same can also be true for companies looking to hire the most qualified people for specific postings—it's a challenge to make one's company stand out in an ocean of companies and brands.
If we want to attract positive attention to our company when looking for candidates, everything we post online should be engaging and enticing to outsiders. Here are some design tips to make your company stand out in a sea of job offers and opportunities.
Check your consistency in implementing your brand identity
How successful has your company been in trying to spread awareness about your brand? Have you been consistent across all channels? How many people can instantly recognize your logo, colors, taglines, and other visual elements unique to your brand?
Suppose you have been consistent and worked hard to get your brand out there, and it has earned a reputation for being reliable. You've provided excellent services and products, as well as being a great place to work. That is already half the battle. Finding top talent, then, is dependent on all the work your brand has done before. However, if you have not done half of these things, be assured that it's never too late to start.
 "Sell" your company through content and written copy
Use social media and promotional materials to "sell" your company and why it's a great place to work. Here are some positive messages you need to get across and cannot neglect in your hiring materials:
Tell your audience about why your company culture is the best in the industry. Give them reasons they would want to come to work every day if they were employees. Sell your company as a wonderful place to work—one with healthy boundaries and excellent benefits.
If your company is a social enterprise, tell your audience about your advocacy as well. The world continues to grow more socially aware and conscious about issues that negatively impact human beings and the environment. We have to assume that potential employees are growing in this direction, too. You may be hard-pressed to find an employee who doesn't mind working for a corporation with no regard for the poor or how their processes ravage the planet. Not in a year like 2021.
If the company has a collaborative environment where employees can find a lot of growth in their careers, make a case for it in your content and promotional materials.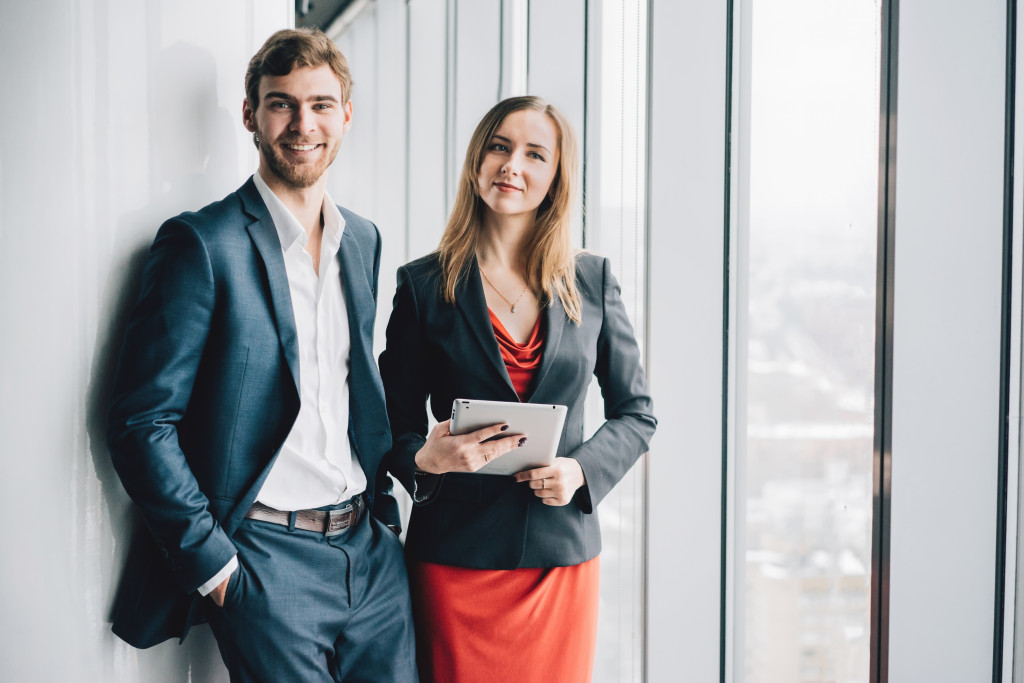 Leverage technology
Another powerful tool that can help you in your search for top talent is technology. Social media recruiting tools are a great way to recruit and track potential candidates, especially job seekers, on platforms like LinkedIn and Facebook. 98 percent of hiring teams now make use of LinkedIn to promote job listings and find candidates, and if your company isn't already doing this, then now is the time to get in the race.
Prioritize good design
Well-designed promotional materials can make your company appear more professional, and it will help send the message that the company puts in effort in everything it does. Here are the elements of good design that you need to remember:
If it's a job listing, then it must be simple and easy to read. It must contain all the pertinent information and leaves no room for doubts or questions.
The design must fit your target audience or the specific type of talent you're on the hunt for.
Go over the copy again and again and again to ensure that the grammar and spelling are impeccable (especially if you're looking for writers!).
Make sure that the material fits your company's overall branding, that it uses the most recent design and logo, and that it's consistent with everything else you put out.
The rule of thumb is that the eyes go to the upper left corner first. Make sure that whatever is placed in the upper left corner immediately grabs the viewer and entices them to read more.
When looking for the best candidates for your company, you can rest in the knowledge that you have so many technological tools at your disposal and that it's so much easier now than it was twenty or even ten years ago. Maximize technology and your company's in-house talent to build up your company's reputation as a wonderful place to work.