Back in the day, merchants traveled great distances to acquire unique products they planned to sell on the market. These traders rode on caravans, sailed on boats, or sat aboard horses to find items that the locals had never seen before. People developed trade routes to connect different parts of the world. Historically, these include the Silk Road, the Trans-Saharan, and Amber Road.
Today, entrepreneurs are still doing the same practices. But because of technology, the process is much simpler as they can accomplish it from the comfort of their offices or homes. Thanks to shipping and courier services, it's a lot easier to source and trade things. Now, it only takes a single balikbayan box to get the world more connected.
Product Sourcing: What is It?
Product sourcing is a part of the procurement process through which a company acquires inventory to sell. As an entrepreneur, it is important to search for marketable inventory for your online store. You can do it by looking for suppliers, distributors, craftsmen, and other manufacturers and businesses that make merchandise for sale.
Typically, the product sourcing process includes various considerations. These include vendor analysis, pricing comparison, and supply negotiation.
Types of Product Sourcing
The supply chain has a wide range of options. However, it's easy to get lost in the track. So, it is beneficial to prioritize the following sourcing channels to make the process more fruitful.
DIY Products and Services
Each year, the handicraft market is increasing its worth. That said, there are plenty of options available for you out there. Whether you're looking for one-of-a-kind handcrafted jewelry pieces or acre-wide ateliers weaving antique rugs, it's easy to find one that suits your style.
DIY is a good place to start if you're into handicrafts. More so, you can consider making a profit by reselling DIY kits and supplies. Many companies do it, too. They sell people for the fun of making their jewelry.
Manufacturers and Wholesalers
A wholesaler is a third-party provider of the goods you're seeking. Typically, having a manufacturer offers you two options. They can either make custom products according to your specifications or sell their current inventory.
If you can't make the product yourself or when you're ready to increase the scope of your DIY production, either option is a viable choice. You can broaden your customer base by carrying other well-known brands in addition to your own.
Dropshipping
Using dropshipping, a third-party vendor takes care of the whole order fulfillment process for you. Your partner does everything after the sale, including packaging and shipping of the goods. All you need to do is to advertise their goods on your e-commerce website. You'll save time since you won't have to deal with inventories.
Dropshipping is a wonderful way to get your first online shop off the ground. However, it is also useful to add new products to an existing store's inventory.
Marketplaces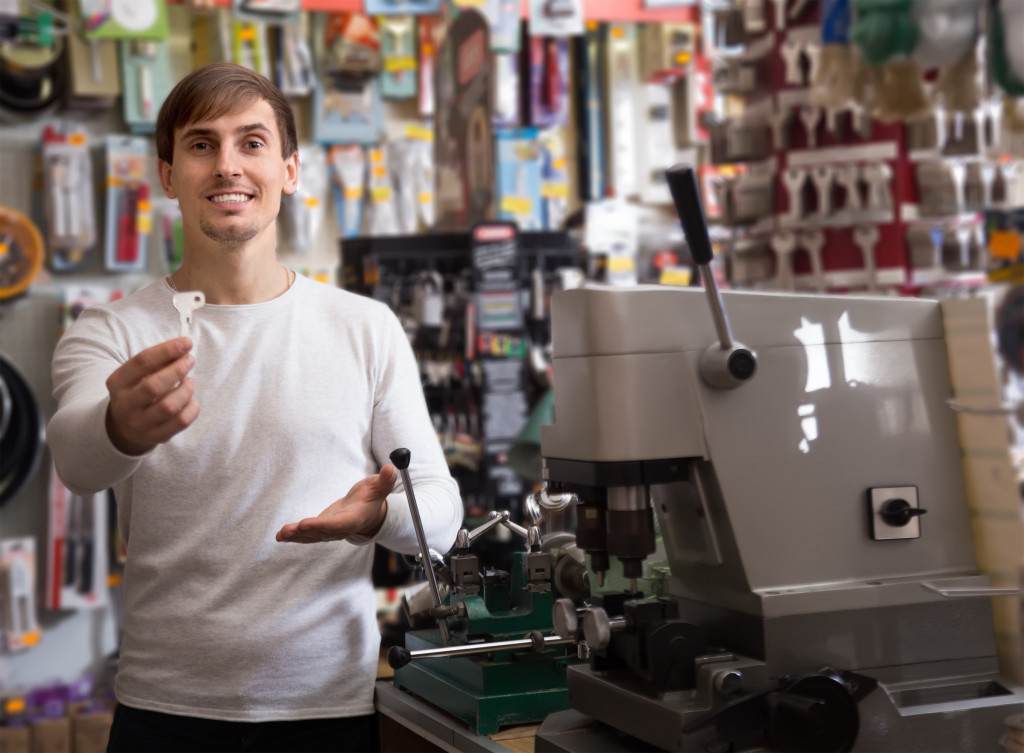 When it comes to getting more involved in markets, you now have a leg up on the competition. You have the option of exploring locally or worldwide, both in-person and online. It is a wonderful method to identify small manufacturers, aspiring entrepreneurs, and developing businesses to work with. These are potential long-term friends for your brand and can help you expand into multi-brand businesses.
Trade Shows
Entrepreneurs created trade fairs intending to bring together potential brand suppliers, owners, and distributors. By mingling in this setting, you can meet new private label companies, producers without an online platform, or product concepts that aren't yet well-known in your target market.
Taking the First Step
Effective supplier research requires a well-defined procedure. Before starting your search, figure out how much inventory you need to buy and the cost for each item. It is also crucial to identify the lowest order quantity that you can afford to place.
To begin your search for eCommerce providers, go online and perform a general search. Look through wholesale directories, check out internet markets, and contact local entrepreneurs and handicraft creators.
Wrapping Up
Finding a product for your business is not a tiresome task to take. But, you'll have to explore new areas, whether online or physically, to find the greatest products for trade. What you need to do is select the best technique and maintain a well-structured research effort. Take a look at the feedback and customer reviews, and then buy product samples for in-person testing.
Nonetheless, with enough effort, patience, experience, and expertise, you'll be on your way towards business success.