Summer is the perfect time for a cross-country road trip! Now that the weather is warm and the days are longer, there's no excuse not to hit the open road.
You could be longing to see new sights and explore different areas of the country. You might want to experience the freedom and adventure of driving and traveling on your own schedule. Or maybe you're after lasting memories with your family or friends. No matter your reasons for hitting the open road, know that preparation is vital for a successful trip.
Choose the Right Trailer
Since you'll be spending a lot of time on the road, you'll want to ensure you have a comfortable place to sleep at night. That's where choosing the right trailer comes in. With a trailer in tow, you won't have to worry about where you'll be spending the night, as you'll have your private accommodations at all times.
The good news is, most travel trailers now come in different sizes, can fit almost any budget, and come packed with features that will make your trip more comfortable. Before buying even a used travel trailer for sale, consider how much space you need, the amenities you want in your trailer, and your budget.
If you're traveling with family or friends, you'll want a larger trailer to comfortably sleep everyone. But a smaller trailer will suffice if you're planning on spending most of your time outdoors. Next, consider what kind of amenities you'll want in your trailer.
Do you need a kitchen to cook meals? A bathroom to take care of business? Or are you planning on roughing it and sleeping under the stars? Trailers are available with all sorts of different features, so be sure to choose one that's right for you.
Finally, think about how much money you're willing to spend. Trailers can range in price from a few hundred dollars to several thousand, so it's important to set a budget before you start shopping. Be sure to find a reputable vendor that malso offers trailer services and accepts different payment options.
Plan Your Route
Even if you're the most spontaneous person in the world, you'll still want to plan your route before hitting the road. After all, cross-country trips can take weeks or even months, and you need to know where you're going and when.
To start mapping out your route, decide what parts of the country you want to see. Do you want to stick to the East Coast or venture out West? After deciding on your destination, it's time to start plotting your route.
If you're unsure where to start, plenty of websites and apps can help you plan the perfect road trip. MapQuest and Google Maps are great for finding the quickest or most scenic routes. Roadtrippers is another tool that can help you discover exciting stops along the way, like national parks, restaurants, and hotels.
Next, you need to start thinking about logistics. How long do you want to be on the road? When will you be leaving? How much money do you have to spend? Once you have a general idea of your trip, you can start planning the details.
Make a list of must-see sights and attractions, and research the best time of year to visit them. If you're on a tight budget, look for free or cheap activities in each state or city you plan on visiting. Check where you can legally park if you're bringing a travel trailer. If not, book your hotels or rental properties to ensure you have a place to stay each night of your trip.
Have Your Vehicle Checked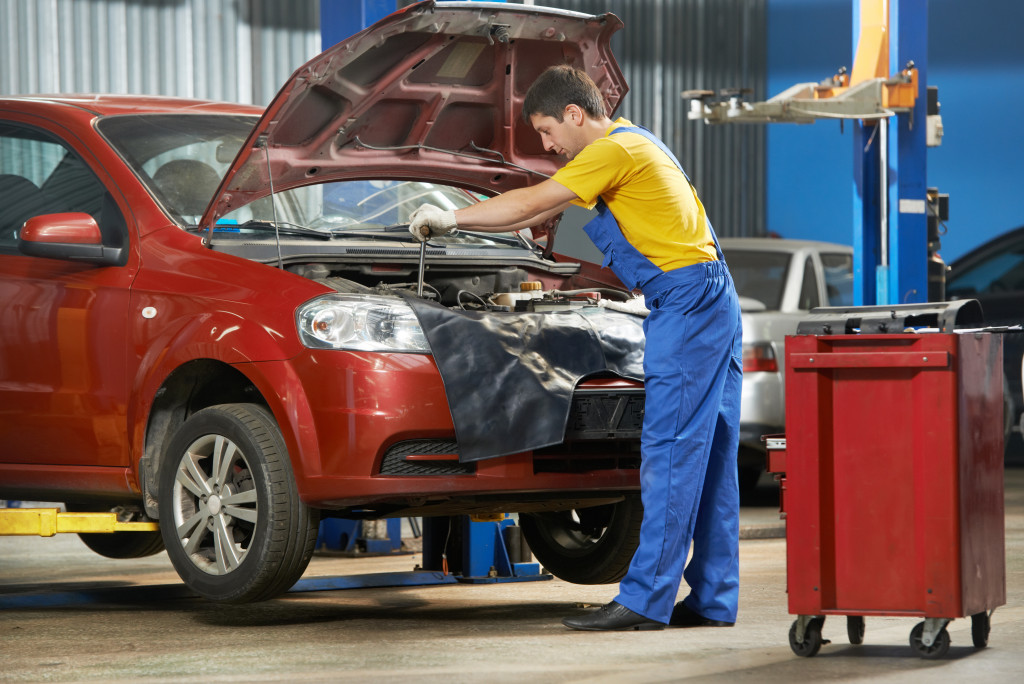 Before embarking on a long road trip, have your vehicle inspected by a qualified mechanic. They'll be able to check for any potential problems that could arise during your travels, like flat tires or engine trouble. If you're driving an older car, it's also a good idea to bring a few spare parts, like tires, hoses, and belts.
If you're renting a car for your trip, be sure to read the rental agreement carefully. Some rental companies may have restrictions on where you can take their vehicles, so check on this before you hit the road. If you bought a trailer, it would be best to let the pros fit it into your vehicle.
Pack Essential Items
The first step to packing for a road trip is to list everything you'll need for the journey. This should include your identification, clothes, toiletries, medications, electronics, entertainment, and anything else you might need while on the road. Once you have your list, start packing a few days in advance, so you're not scrambling at the last minute.
Pack for all weather conditions and activities you plan on doing. If you're unsure what to pack, err on the side of caution and bring more clothes than you think you'll need. It's always better to have too many clothes than not enough.
Don't forget to pack all your basic toiletries, like toothpaste, shampoo, and sunscreen, any medications you take. You should also pack any medications you regularly take, just in case you lose or run out of them while on the road.
Finally, bring any electronics you might need, like a laptop, camera, e-reader, and chargers. If you're bringing a lot of electronic devices with you, consider investing in a solar power bank to keep them all powered up.
Plan Your Meals
One of the best things about road trips is the food. After all, there's nothing quite like stopping at a roadside diner or local restaurant and trying out the local cuisine. However, eating out for every meal can quickly add up, so plan ahead and pack some of your own food.
Non-perishable items like granola bars, peanut butter, and crackers are great for snacking on while driving. If you're doing a lot of cooking, bring along some easy-to-prepare foods, like pasta, rice, and canned goods. If you have dietary restrictions, pack enough food for the entire trip.
Prepare for Emergencies
No matter how well you plan, there's always a chance something could go wrong on your road trip. That's why it helps to prepare for any potential emergencies that might arise.
First, ensure you have a good insurance policy that covers you in case of an accident. Next, pack a first-aid kit and keep it in an easily accessible location. Finally, be sure to have the contact information for roadside assistance in case you break down or have any other problems while on the road.
This shows that there are many preparations to make before going on a long road trip to ensure everything goes as smoothly as possible. By planning ahead and packing ahead, you can make sure your road trip is an unforgettable experience. So what are you waiting for? Start planning your next adventure today!