The legal profession can be quite stressful for people who have yet to gain the skills and experience in the industry. And the pandemic only increased the anxiety among young lawyers who have yet to test their mettle in the courtroom.
Despite the situation, they can continue practicing their profession once the pandemic is over. But the situation had a significant effect on many lawyers as 37 percent felt depressed and around 71 percent felt anxious. Due to this, they may consider shifting careers.
Here are some careers lawyers may want to start if they leave the legal profession.
Business Owner
Starting a business does not require a specific degree. People only need a bit of instinct and an entrepreneurial spirit. But being a lawyer allows a person to focus on a particular niche. While starting a law firm is a practical option, lawyers can also start a legal consulting company. They can also set up a legal marketing agency.
Their in-depth understanding of the legal profession gives them an advantage over competitors if they start a business associated with their profession. They can also find ways to provide the best legal services for their clients and provide solutions to the issues they have to deal with.
While it may require a good investment, starting a business is a good option for lawyers who want to follow a different path in life.
Compliance Officer
Another alternative career that lawyers can follow is to become compliance officers. A compliance officer ensures that companies follow the legal and regulatory requirements of their industry. They also make sure the company follows its internal bylaws and policies.
Even though they work for the company, they must make sure management identifies any regulatory risk and manages it. They can also act as the general counsel of the company.
Process Server
Lawyers can also start a career as process servers. They deliver or serve court documents and legal notices to individuals or legal representatives of people involved in legal action. Since they are well-versed in the legal profession, they know the rules in ensuring the documents are serviced properly.
They also know the other tasks associated with the job. These tasks include the retrieval of legal documents and filing of court documents. They can also perform skip tracing or find a person who is not easy to find. Lawyers can either work in a court, with a private firm, or independently.
Writer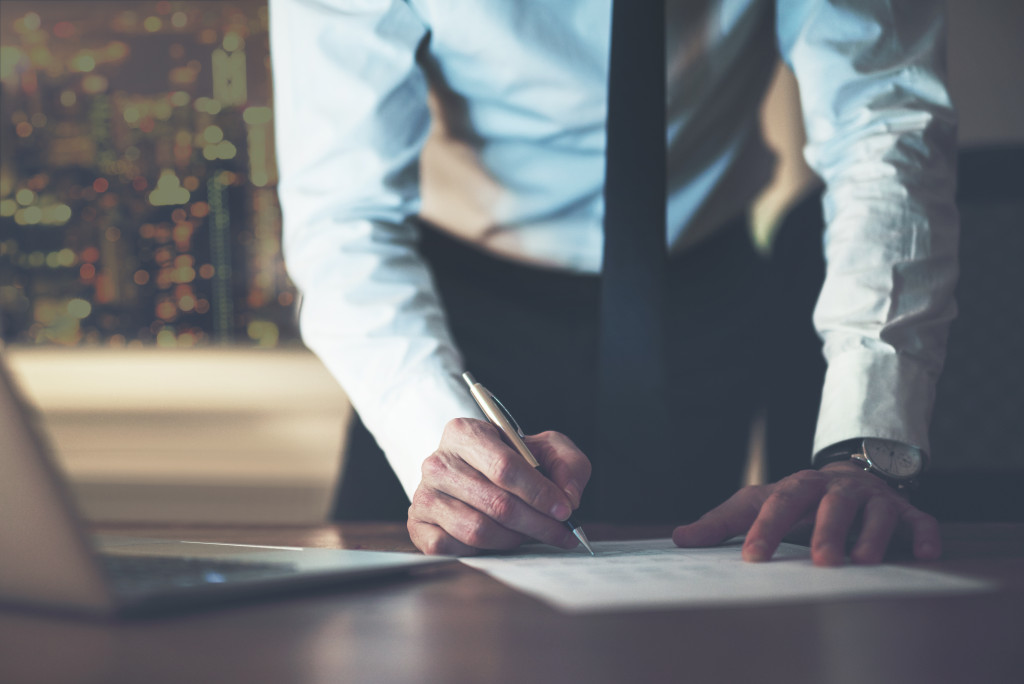 Since they have interview and research skills, lawyers can also start a writing career. They can work as legal content writers on newspaper or online news outlets. Their understanding of the profession allows them to identify the pain point of a lawyer and provide high-quality legal content.
They may even opt to offer their writing services to clients as freelance writers. In this situation, they are essentially starting a content writing business. Another option is working for an advertising or marketing company. Law firms and legal tech companies may also be looking for a digital marketer with a legal background.
Author
A lawyer can also start a career as an author. He can impart his knowledge about the profession and help law students succeed in the profession. Writing a book is ideal for lawyers who love to write but are not keen on becoming a marketer.
They can self-publish their work or contact a publisher and sell the manuscript of their book. Self-publishing is the easier option since all they need to do is to provide the instructions to self-publishing companies and publish the book. If they contact a publisher, they must know how to sell their manuscript so that they can get a contract with the publisher.
University Professor
Lawyers who have teaching in their genes can enter the academe as a professor. Their law degree and experience in the profession will give them the credibility to teach the next generation of law professionals. They can also contribute to the development of law schools using their comprehensive understanding of the industry.
Policy Consultant
Lawyers can also work as policy consultants or advisors for chief executives or politicians. They play an important role within the organization since they can help develop regulations and policies in the organization. This career is ideal for lawyers who want to have an impact on the way an organization works. Additionally, a policy consultant analyzes information that they need to develop the policies needed by the organization. They base their recommendations on the information available to them.
Lawyers have a lot of options if they plan to shift careers. All they need to do is look at their passions and capabilities before moving to the next chapter in their lives.