The airplane industry is starting to heat up, and there are many opportunities for those looking to get into the airplane maintenance business. The number of maintenance startups has increased as many corporations require their services. However, before jumping in head first, it is important to do your research and understand the industry. Here are a few tips to help you get started:
Know the Industry
The aviation industry is highly regulated, so it's essential to do your research and understand the rules and regulations that apply to airplane maintenance businesses. You'll also need to be familiar with the types of aircraft and components you'll be working on and the typical repair procedures.
You should also be aware of the different business models that airplane maintenance businesses can follow. Some companies may specialize in a particular aircraft type or service. In contrast, others may offer a more broad range of services. Some businesses focus on providing support for flight schools or commercial operators.
Have a Good Business Plan
A good business plan is essential to the success of any business, and this is especially true for airplane maintenance businesses. Without a solid plan, you won't be able to effectively allocate your resources, measure your progress, or make changes as needed. A well-crafted business plan will help you stay on track and achieve your goals.
Here are a few tips for creating a successful business plan for your airplane maintenance business:
Define your business goals and objectives. What do you hope to achieve with your business? What are your long-term and short-term goals? Be as specific as possible.
Create a marketing plan. How will you market your airplane maintenance business? Will you focus on online marketing, traditional marketing, or a combination of both? What strategies will you use to reach your target market?
Develop a financial plan. How much money do you need to start your business? How will you generate revenue? What are your expenses? What are your long-term financial goals? Answering these questions will help create a solid financial foundation for your business.
Put together a team of experts. Surround yourself with people who have experience in the airplane maintenance industry. They can provide valuable insights and guidance as you navigate the challenges of starting and running your business.
With a solid business plan in place, you'll be well on setting up a successful airplane maintenance business.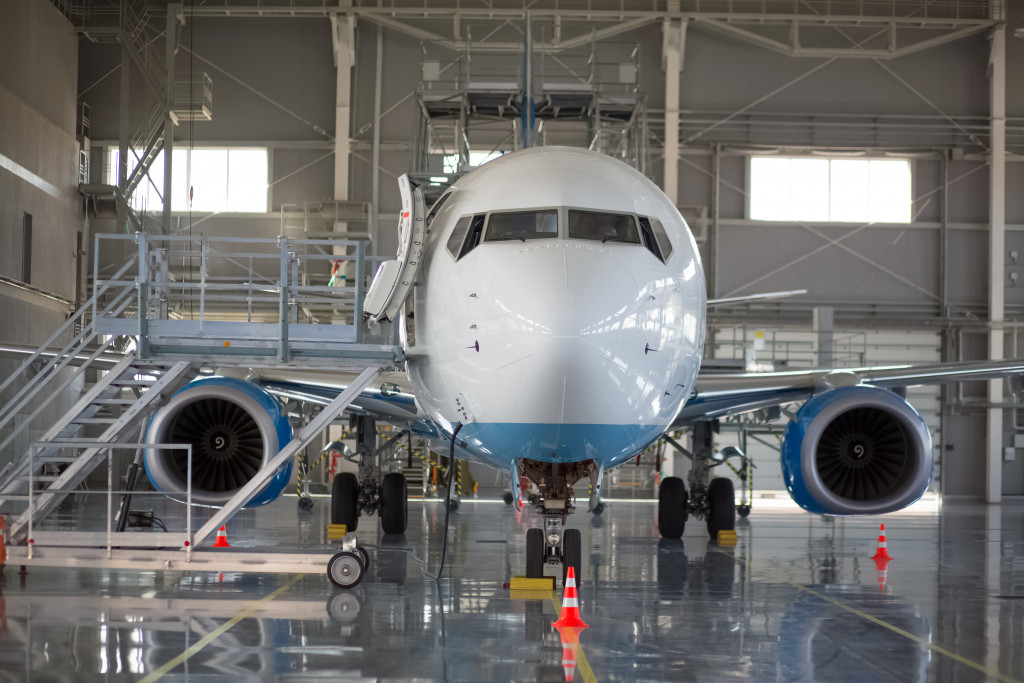 Secure Funding
No matter how well planned, any will need funding to start. This is especially true for airplane maintenance businesses, which require specialized equipment and training. You'll need to invest in tools, training, and other resources to get your business up and running.
There are several ways to secure funding for your airplane maintenance business. You can use personal savings, take out a loan, or seek investment from venture capitalists. Whichever route you choose, be sure to put together a solid business plan that outlines your goals and how you intend to achieve them.
Buy Quality Equipment
If you're looking to set up an airplane maintenance business, it's essential to buy quality equipment. This will ensure that your business can handle any repairs or maintenance that may be needed. It will also help you stay competitive and provide high-quality customer service.
There are a few things to remember when purchasing equipment for your business. You'll need to make sure that the equipment is designed for the type of aircraft you'll be working on. You'll want to consider the size of your business and your anticipated workload. This will help you determine how much equipment you'll need to purchase.
Aside from the equipment, you also need a suitable inventory of aircraft tires. This ensures you have a spare if you need to replace one on the plane you are servicing. The right tools are also necessary to do a good job.
You can find all the equipment and supplies you need from aviation suppliers. Many reputable companies sell quality products at competitive prices. Research to find a supplier that can provide everything you need for your business.
Get Licensed and Certified
Getting licensed and certified to start an airplane maintenance business is important. This will ensure that you follow all the safety regulations and that your customers trust you to do a good job. Make sure to research the licensing and certification requirements in your area so you can be sure to meet them.
Setting up an airplane maintenance business can be a challenging but rewarding experience. Following the tips in this article will allow you to start and run a successful business. Invest in quality equipment, get licensed and certified, and surround yourself with experienced professionals. You're ready to take your business to new heights with these things in place.